News & Views
---
Angmering Planning Applications
A/142/14/PL - Redevelopment of site for small Class B1 (Business, Light industry) and B8 (Storage or Distribution) industrial units. Departure from the Development Plan. Old Barn Nursery, Dappers, Lane. Applicant: Mr Tony Perella.
Observations on this/these Application(s) must be received by The Head of Planning Services, Arun District Council, The Arun Civic Centre, Maltravers Road, Littlehampton, West Sussex BN17 5LF by 6 November 2014.
To see applications, plans, design statements, etc, type the Application Reference Number (such as those above) into Arun District Council's "Application Search Facility ", click on the Search button, and click on the hyperlink reference when selected application is returned - then select "Documents".
16 October2014
---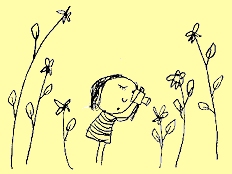 Calendar Photographic Competition
The Angmering In Bloom Association has been launched a Photographic Competition with a theme entitled 'Flora in Angmering Through the Seasons'. Members of the public are invited to send in photographs during the year for judging in August 2015. The best 13 will be chosen to create an Angmering in Bloom 2016 Calendar.
To qualify, photographs must be:
a minimum resolution of 300 dpi
saved digitally in JPEG format
in landscape format
given to Angmering In Bloom for their possible use in the proposed calendar
The closing date for entries is 22 August 2015 but entries should be sent in from now until the closing date. High resolution digital images, together with your contact details, should be sent to info@angmeringinbloom.co.uk . For further information/enquiries, contact either Lorraine on 01903-778661 or Julia on 01903-783754, or sent email to the aforementioned address.
15 October 2014
---
Beware - burglars in the area
A burglary took place on The Dell on 10 October although nothing appears to have been stolen. However, Sussex Police have warned that two burglaries also took place in Rustingtonon the same day. The Police have said that if you see any people acting suspiciously and you believe a crime is in progress or about to occur, call 999. They have also offered the following advice:
Leave lights or a radio on when you go out
Check that all doors and windows are properly closed and locked
Don't leave side gates open and make sure they're secure
Don't leave accessible windows open at night
15 October 2014
---
Angmering Planning Applications
A/136/14/PL - Demolition of existing dwelling and erection of 2 No 4 bedroom detached house with garages (resubmission of A/67/14/PL) at Merrivale, Station Road. Applicant: Messrs SN & MC Des Baux.
Observations on this/these Application(s) must be received by The Head of Planning Services, Arun District Council, The Arun Civic Centre, Maltravers Road, Littlehampton, West Sussex BN17 5LF by 30 October 2014.
To see applications, plans, design statements, etc, type the Application Reference Number (such as those above) into Arun District Council's "Application Search Facility ", click on the Search button, and click on the hyperlink reference when selected application is returned - then select "Documents".
10 October2014
---
School's Remembrance Garden - Update
Further to our News article on 25 September 2014, we can now report that on Saturday 4th October, staff, students, neighbours and parents came together at the Angmering School to create a Reflection garden in memory of the fallen soldiers of WW1. The idea came from Subject Leader for History, Anna Ward and her History club. The project quickly became a community effort, with Lee Rand, a parent of yr 10 Louis and experienced builder, agreeing to project manage the build. Within hours, he had managed to arrange machinery and a work force to get the project going.
Mrs Ward and Estate's Manager, Steve Jackson, approached local businesses and were overwhelmed with their generosity. Parker Building Supplies donated plum slate and all the building materials and even came to help out with the build. Mr Rand also managed to get South Coast Skips to donate two skips, a whacker plate from R and C Tool Hire and machinery from Grab n Tip. Haskins donated a bird bath and wildflower seeds and Ferring Nurseries donated all the beautiful flowers and shrubs. Lee Rand and Co gave up their Saturday the weekend before, digging out the path and pegging the boards.
...
On the 4th, about 35 volunteers turned up, ranging from 3 years old to slightly older. Everyone got involved, shoveling materials and digging out flower beds. There was a fantastic community spirit and everyone had a lot of fun, despite getting soaked. Phil Jobling, Deputy Head said "A fantastic community effort, parents, teachers and students all working together as a team." Caroline Mitchell, governor, said "A fantastic idea and something for the future." Dr Robert Sayers, parent of Adam said "The war is very important and it's great to support the local school. Many hands make light work." Teresa Strudwick, mum of Logan said "It'll be so rewarding for him to look back and think I helped create this." Charlie Ward, 3 years old, said "I love digging and this is fun." Charlie Knox, also 3 said " I got to play in the mud and have fun!"
The garden is almost finished and the School would like to thank everyone involved, especially David from Parker Building Supplies and Lee Rand. Anna Ward said "This has been a brilliant project to be involved with. The garden will be a place for students to reflect and find some peace and quiet in a busy environment. In the Summer months, we would also be doing some small group teaching out there. Thank you to all the people who helped out." The school will be holding their 2 minute silence on November 11th in the garden.
8 October 2014
---
Art group's exhibition of pastels
Jane's Pastel Group has a display of their achievements in the Angmering Community Centre for the month of October. The group was started four years ago and has a maximum of ten members. Encouraged by their leader, Jane Pesterfield, to show off their work, for several of them this is the first time they have exhibited their pastel pictures.

They enjoy their monthly sessions in the King Suite in Angmering Village Hall and have made really good progress. They hope you enjoy their work!
Currently there are vacancies for new members, so please contact Jane for more details. Phone 01903 774289, or email jane.pesterfield@gmail.com
8 October 2014
---
Annual Conker Competition
The Spotted Cow Organisation To Create Help (S.C.O.T.C.H.) will be holding its annual Team Conker Competition at The Spotted Cow, High Street this coming Sunday (12 October).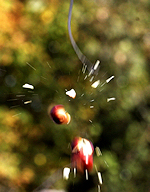 Registration of teams will commence at 1.00pm for a 1.30pm start. The entry fee is £10 per team.
The S.C.O.T.C.H. Team Conker Competition, inaugurated in 1980, is for teams of 3 players of all ages. This is the 20st consecutive year at The Spotted Cow. In that time, only two teams have won the competition more than once. It is recommended that the minimum age limit is 8 years old. There is no maximum age limit; the oldest player in past years has been 98 years young. Under 16s must be accompanied by a responsible adult. The organisers will try to make up teams with people who don't have three players. All conkers and string are provided by the organisers.
The competition is run on a knockout basis with all first round losers eligible to play in The Plate Competition. Trophies and/or medals are awarded the first three teams in the main draw. The winning team are also awarded "THE ALLEYCAT CATTERIES" shield. The winners of the plate draw also receive a medal. In addition, there are prizes for the Most Outstanding Player and the Best Fancy Dress.
There will be a barbecue, raffle, and a draw for a magnum of Champagne. The proceeds of the event will be donated to Chestnut Tree House. There will also be Live Music, at 4.30pm, from Peter Ridge (Liquid Logic) .
Further information available at www.abooty.co.uk or telephone 01903-770142
4 October 2014
---
Man attacks teenage girl in Angmering
Police are appealing for witnesses after a 16-year-old girl was attacked by a man in Angmering.
The victim was walking in Arundel Road, near Fletcher's Field, at about 10.30pm on Wednesday (1 October) when a man ran at her from behind and pulled her to the ground. The teenager fought herself free from the man, who ran away towards the nearby graveyard. The victim then raised the alarm. The attacker was white and was wearing a brown hooded top.
Detective Constable Pete Parkinson said: "This must have been a terrifying experience for the victim, who also hurt her knee and lip in the fall. We urgently need to speak to anyone who was in the Arundel Road area on Wednesday evening who may have seen the man acting suspiciously. The man had been sitting on a bench in Fletcher's Field before the attack and people passing by may have seen him. If you saw or heard anything out of the ordinary, or recognise the description of the man, please contact us."
Anyone with information should email 101@sussex.pnn.police.uk quoting serial 1680 of 01/10, call 101 or contact the independent charity Crimestoppers anonymously on 0800 555111.
2 October 2014
---
Community Film Show
The next film to be shown at Angmering Community Centre is "THE MONUMENTS MEN" [UK 12A] at 7.45pm on Saturday 11 October- doors open at 7.30pm.

Starring SGeorge Clooney, Matt Damon, Bill Murray, Hugh Bonneville, and Cate Blanchette.. Based on the true story of the greatest treasure hunt in history, the film is an action drama focusing on an unlikely World War II platoon, tasked by Franklin D Roosevelt with going into Germany to rescue artistic masterpieces from Nazi thieves and returning them to their rightful owners. poster
Tickets priced at £5 are available in advance from the Community Centre Office, Woodies News, and Angmering Framing & Stitches, or at the door (subject to availability).
The November Film will be "LOCKE" starring Tom Hardy.
1 October 2014
---
More houses approved by Arun
At Wednesday's ADC Development Control Committee meeting, the Committee gave the go-ahead to build 32 dwellings on the Manor Nursery site at the far end of the High Street - Planning Application A/51/14/OUT. That end of the lane will be further destroyed and a pavement constructed on one side of what will be a narrow road which, at a stretch near The Spotted Cow just 3.4m wide, will be unable to accommodate the passing of two medium-sized cars!
This afternoon (Friday 26th), the nursery was still displaying at its entrance an old notice which reads: "We're NOT closing ...... Manor Nursery is NOT on the development plans". Eat your heart out Pinocchio!
26 September 2014
---
Community Centre's 5th birthday celebrations
On Saturday 4th October Angmering Community Centre Association (ACCA) will be celebrating the 5th Birthday of the opening of Angmering Community Centre. The Centre itself is owned by Angmering Parish Council but operated under a 25 year lease to the ACCA. The ACCA have arranged a whole range of activities between 10.00am and 6.00pm on that day. From 10.00am to 1.30pm, events will be largely aimed at children, while the afternoon events are more (but not entirely) adult orientated.
In the morning, there will be Face Painting, Owls about Town, Robbie the Magician, Angmering in Bloom Bulb Planting, plus demonstrations from many of the Centre's hirers including Choi Kwang Do, Activ8, Mathemagical, Boogiebeat, YogaPlay, and the Angmering School of Dance. All these activities are completely FREE! You can also have a Photograph taken by the Angmering Camera Club (for a nominal charge to cover costs), and there will be a special appearance from Bubbles the Pony (nominal Charge for Rides).
From 1.30pm adults will have a chance to try out activities offered by some of the groups and clubs based in the Centre. These will include the "Young at Heart" joint Albion/Arun fitness programmes, the IT Club, Wii Games, Foxwood Short Mat Bowls Club, Angmering Table Tennis Club, Liz Downs' Zumba Gold, Angmering WI Hand Chimes, Angmering Hand Bells, and Angmering Voices Choir. The afternoon's activities will end with a Tea Dance by Simply Sequence Dancing. Refreshments will be available throughout the day with Cream Teas in the afternoon.
Additionally, display boards in the Refreshment Area will have details of all the activities performed in the Community Centre, plus a photo display of contruction of the Centre from digging of the first turf until completion.
To see the full programme of events, click here. For further details, contact the Community Centre on 01903-773982 .
25 September 2014
---
Help School with Remembrance Garden
Calling all students, parents, carers, friends, neighbours and the Angmering Community. Are you free on Saturday 4 October from 10am - 3pm or part of the day? Why not come along to The Angmering School in Greenwood Drive, Station Road, and help them with their Remembrance Garden. This is to commemorate the anniversary of the First World War.
They envisage this to be a place for students to find peace and quiet in what is usually a busy environment. It will be used not only to observe WW1 but also for reading and DEAR (Drop Everything and Read) in the summer. The garden will be a work in progress and will be added to over the next few years.
On that Saturday they aim to create a path with wheelchair access and start work on a sensory garden. No need to confirm you are coming just turn up. If you have a shovel, spade or a wheelbarrow then please bring this with you. They will be laying a Type 1 sub-base for the pathway and from noon will be planting flowers. Bring a packed lunch, but tea, coffee and biscuits will be supplied. Please park in the school car park and not near the garden area to allow access. Click here to see Map.
25 September 2014
---
Angmering Planning Applications
A/127/14/T - Fell 1 No Cupressus tree at Woodpeckers, Ham Manor Close. Applicant: Mr Brian.
A/128/14/PL - Application for the removal of condition 3 following grant of planning permission A/42/14/PL to remove storage building once use ceases at Roundstone Farm, Littlehampton Road, Ferring. Applicant: Ham Manor Farms.
Observations on this/these Application(s) must be received by The Head of Planning Services, Arun District Council, The Arun Civic Centre, Maltravers Road, Littlehampton, West Sussex BN17 5LF by 16 October 2014.
To see applications, plans, design statements, etc, type the Application Reference Number (such as those above) into Arun District Council's "Application Search Facility ", click on the Search button, and click on the hyperlink reference when selected application is returned - then select "Documents".
25 September 2014
---
Swanbourne Park progress
Despite no apparent S106 agreement being signed, the photo below shows that the roads on the David Wilson Homes/Barretts site for 139 dwellings off Roundstone Lane - now called Swanbourne Park - have already been excavated. This is also alarming as there does not seem to be any evidence of the required archaeological investigations having been undertaken. The ripping off the surface for roads on the site could destroy vital evidence. From previous close-by archaeological digs, it is highly likely that this site contains evidence of Roman or Saxon inhabitation or usage.
The entrance to the site will be near the build-out by Flint Cottage, just south of The Chantrelles in Roundstone Lane. Site fencing is in the process of being erected.
22 September 2014
---
In Bloom (2) - School's success
St Margaret's CE Primary School were awarded GOLD in the South and South East in Bloom - Blooming Schools 2014 competition. This is the third year out of the last four that the school has attained the GOLD standard. The judges commented that, "Again this year the fruit and vegetables grown by all the classes was of a very good quality and will be used for cooking by the children. The use of the raised beds has been changed to grow crops of a single types and this has worked very well."
Headteacher, David Boreham, told Angmering Village Life: "Further enhancement work has recently been undertaken on developing a "Wizard of Oz" sensory garden in our extensive grounds, so we are confident we can maintain the highest of standards. This year we have had a bumper crop of fruit in our mixed fruit orchard which was designed five years ago with assistance from the Royal Horticulture Society. Most of the fruit will be used in cooking by the children throughout the Autumn Term using our state of the art food technology room".
18 September 2104
---
In Bloom (1) - Hard work recognised with three awards
After three years of having gained a Silver award in the South-East in Bloom competition, at the 2014 Awards presentations at the Amex Stadium in Brighton yesterday, the Angmering In Bloom Association (AIB) received a Silver-Gilt award. This higher award reflected all the hard work that the Association and its helpers had put in over the last year. Additionally, Shirley and Alan from St Margaret's Court picked up a Level 4 - Thriving Award for their "It's your neighbourhood" entry. The levels go from the lowest of 1 to the highest of 6 so this was very good - especially for their first year.
However, what is even more significant is that, at the Awards ceremony, it was announced that The Spotted Cow (far end of High Street) - entered into the Best Pub Category by AIB - had won outright the Best Pub in the whole of the South and South East, an area which stretches from Kent to Dorset and up to Surrey. AIB were at the Spotted Cow last night celebrating their Silver Gilt and also presented the Best Pub Award to Michael and Naomi Collis which, as you can imagine, they were overjoyed to receive.
....
In the photos above, Shirley and Alan (l-r) are shown at the Amex Stadium with Lorraine Wensley and Julia Phelon, secretary and chairman of AIB respectively. In the second photo, Michael and Naomi Collis (centre) are pictured with Julia, Lorraine, and Anne MacGovern (AIB committee member) at The Spotted Cow last night. Angmering In Bloom News
Congratulations to all three winners. We should be very proud of them and what they have achieved for our village.
18 September 2014
---
New heritage trust proposed
After 42 years of existence, but with falling support at its meetings, The Angmering Society Executive Committee will be tabling a motion at its AGM on 21 October to dissolve the Society and to transfer its remaining funds to a new charity, The Angmering Heritage Trust. The Trust will have reasonably similar aims to those of The Angmering Society.
Commenting in the September newsletter to its members, The Angmering Society chairman, Peter French, states: "As has been extensively discussed previously, steps have been taken to form a new Charitable Trust to administer the Society's remaining funds.We will be asking members at the A.G.M. to agree to the change which will allow the objectives and aims of the Society to be carried out by the Trustees of The Angmering Heritage Trust, who are all presently members of the Executive Committee of the Society. A few members will miss the social events which is regrettable but unavoidable owing to the lack of support".
12 September 2014
---
Snippets from the draft minutes of the meeting of the Parish Council on 8 September 2014
Angmering Community Land Trust
The Clerk confirmed that, as previously noted, Jim Brathwaite had resigned as Chairman of the contemplated Community Land Trust ('CLT') and that, with the subsequent resignation of Peter Spooner both as a Councillor and from the CLT, the idea had effectively been put back to square one. The Clerk confirmed that, following discussion, Peter Spooner had agreed to return all subscriptions taken from prospective members of the CLT. The Clerk noted that the role of a working party, with assistance from the Parish Council, should be to get the project to a point at which it was possible to gauge whether there was enough appetite in the community for a CLT. If there was, the working party would then need to ensure that the CLT was set up using a structure that would enable its aims to be achieved. Once all this had been done, the working party – and the Parish Council – should then step back. Following discussion it was noted that whilst a working party is clearly desirable, it is likely to be difficult to populate it, particularly in view of the lack of progress made earlier this year.
A259 Improvements
Now into the preliminary design stage; a full environmental impact assessment is required, the results of which are anticipated by Feb 2015. Detailed route surveys will be carried out in the near future and will take approx. 2 weeks to complete. A further (more detailed) presentation will be made to the working group in October. Angmering Parish Council, along with other affected councils, will be consulted to identify suitable venues for public consultation events. Consultation should commence November/December 2014. Business case should be ready for submission January/February 2015. Likely build 2017–2019 (proposed phasing from west to east). The group emphasised the need to consider the roundabout junction of A259 / A280 as a priority, given its position as the major congestion point along this section. WSCC will form a Steering Group for the Roundstone Lane Development, along similar lines to the existing North Littlehampton Steering Group.
School provision
Councillor Francis asked whether there is a date yet for discussions with West Sussex County Council on the subject of school provision following the major developments. The Clerk confirmed that this is set for November 2014, as meetings had to take place with the head teachers and governors of the village schools first.
Publishing of agendas and minutes
Councillor Nunn noted that he had come across a number of instances of delay in publishing agendas and minutes of meetings to the Parish Council website – in one instance, the agenda for a meeting appeared two days after the meeting had taken place. This places members of the public wishing to attend meetings at a disadvantage. The Clerk noted that this was due to staff shortages resulting from the Administrator's ongoing ill health, but steps would be taken to ensure that agendas and minutes appeared on the website in a timely manner.
Angmering Citizenship Award
this is being reviewed by the Parish Office, following the decision to create this award at the Parish Council's last meeting. Councillor Francis reported that following further discussion with the Rowley family, the award should be named the Fred Rowley Community Award. This was unanimously AGREED.
The full minutes of this meeting may be read by clicking here
12 September 2014
---
Blooming Quiz Night success
The Angmering in Bloom Association's Blooming Quiz Night on Saturday 6 September at the Village Hall was a great success with over 65 people attending who were welcomed by the Association's chairman, Julia Phelon. Nearly £350 was raised towards Angmering in Bloom projects. Questions were set by Phil Leverick, nibbles were served at half time and a raffle took place at the end of the evening with prizes donated by sponsors and local businesses. Click here to see photos.
11 September 2014
---
Entertainment Centre coming soon to Angmering
A brand new entertainment centre will be opening in Angmering this Autumn. Work on the "Out of Bounds" centre next to the Rustington Golf Centre in Golfers Lane, Angmering, is progressing well. The centre will have separate areas for the following activities:
12 lanes of Brunswick ten pin bowling
Clip and Climb centre
Soft Play for juniors and toddlers
Laser Tag
Pizza Oven & Coastal Coffee in store
It is expected that the centre will open some time next month. It is stated that it will be deal for birthday parties, group bookings and corporate events. Meeting room facilities will also be available.
10 September 2014
---
Angmering Planning Applications
A/119/14/HH - Rear single storey extension & porch to front elevation. This application affects the character and appearance of Angmering Conservation Area at Westend, High Street. Applicant: Mr P Steel.
Observations on this/these Application(s) must be received by The Head of Planning Services, Arun District Council, The Arun Civic Centre, Maltravers Road, Littlehampton, West Sussex BN17 5LF by 2 October 2014.
To see applications, plans, design statements, etc, type the Application Reference Number (such as those above) into Arun District Council's "Application Search Facility ", click on the Search button, and click on the hyperlink reference when selected application is returned - then select "Documents".
10 September 2014
---
Temporary closure of Co-op
As many readers will be aware, the Post Office services at the Co-op in the village (and elsewhere) are being slightly reduced although the remaining services will be available during the full shop's opening hours and at the service tills. To accommodate the new arrangements the "citadel" is being removed which will mean the closure of the whole shop tomorrow, Wednesday 10 September. It will re-open again on Thursday.
9 September 2014
---
Resignation from Council
Councillor Peter Spooner has tendered his resignation from Angmering Parish Council, with effect from 4 September 2014. There are currently two vacancies for new councillors. Anyone interested in becoming a councillor should contact the Parish Council Office in the first instance ( Tel: 01903-772124 ).
7 September 2014
---
New Parish Councillor
Following the resignation of Jennifer Bos as an Angmering Parish Councillor on 12 May 2014, a request was received by Arun District Council under the Representation of the People Acts for a by-election to fill the resulting Councillor vacancy. Under current legislation, this by-election was required to be held within 60 days of 13 May 2014, the date on which the vacancy was notified to the District Council.
No nominations having been received by the original deadline of 4 pm on 9 July 2014, the Electoral Services department at Arun District Council were obliged to re-advertise the by-election, with a revised date for receipt of valid nominations of 28 August 2014. The Parish Council has received notification that a single valid nomination to stand for election as Parish Councillor was received by the deadline of 28 August 2014, in respect of Nigel Henry Nunn of 152 Palmer Road, Angmering, and that as no other nominations were received, the election is therefore uncontested and Nigel Henry Nunn is duly elected unopposed as a Parish Councillor.
Cllr Nunn was previously a Parish Councillor and chairman of Angmering Parish Council between 2007 and 2011.
1 September 2014
---
Snippets from the draft minutes of the meeting of the Parish Council's Parish Maintenance Committee on 27 August 2014
Village Maintenance
It was AGREED to recommend to full Council the following courses of action:-
a) To re-focus the Maintenance Team's work to include mainly grass-cutting rather than wider horticulture work, particularly during the grass growing season.
b) At the end of the current contract extension with Seymour & Lisle on 31 March 2015, to use the Parish Council resources to cut the grass at Fletcher's Field, St Nicholas' Gardens and in the village centre.
f) The maintenance of twittens by the Parish Council team would be extended to include all such footpaths. This would involve periodic inspections of the twittens and undertaking clearance work as and when necessary.
g) One, or more, people should be engaged as Environmental Wardens, particularly to ensure that dog mess and rubbish is cleared from the village.
i) Some of the horticultural work that would formerly have been undertaken by the Maintenance Team would be contracted out in the normal way instead.
Bramley Green Verges
It was AGREED that the committee would recommend to full Parish Council to survey the residents of Bramley Green and ask which of the possible solutions they would prefer and asking whether there was another more appropriate solution.
Community Centre Commemoration Plaque
On a proposal by Councillor Mariner, seconded by Councillor Oldfield it was RESOLVED by a vote of 3 to 1 to recommend to full Parish Council the following:- a) The Parish Council should put the plaque up to commemorate the building of the Community Centre. b) The Plaque should be A3, possibly made of slate with painted lettering c) The lettering should be simple, such as 'This Centre was built for the Community by Angmering Parish Council, Opened 1st October 2009'. On the basis described above the obtained quotation price would be £540. The Clerk would get further quotations from more local firms, if any would be able to provide the plaque in time for the celebration day of 4th October 2014. This information would hopefully be available to present to the next Parish Council on 8 September 2014, at which final approval would be sought.
Seat on the Green (Francis Norbury memorial seat)
Councillor Turner questioned why the seat had been taken away early. The Clerk replied saying that a complaint from a member of the public had indicated that the woodwork was about to split. Although the Clerk believed that there was no immediate danger of it splitting he took the decision on safety grounds to have the seat removed early which might mean that it would be returned ahead of schedule as well.
The full minutes of this meeting may be read by clicking here
1 September 2014
---
Snippets from the draft minutes of the meeting of the Parish Council on 11 August 2014
Angmering Community Land Trust
the Clerk had now received a response to his letter of 24 June 2014 to the Chairman of the nascent CLT, Jim Brathwaite, which confirmed that Mr Brathwaite had resigned as Chairman of the CLT. It was not yet clear whether the remaining parties involved with the CLT intended to continue to act, but if they did, a new Chairman would clearly have to be appointed in early course. It was noted that consideration needed to be given to returning the deposit monies and cheques held by the CLT promoters to their rightful owners as soon as possible. Disappointment was expressed that Councillor Spooner, as Secretary of the CLT, was not present at the meeting in order to provide further information.
New PCSO
PCSO Paul Bryant introduced himself as the new incumbent PCSO for Angmering, replacing PCSO Karen Pereira, who had been transferred to Yapton. PCSO Bryant noted that he had been responsible for Angmering some years ago, and remains familiar with the area. PCSO Bryant noted that crime in the village at this point was very low-key; previously, there had been instances mainly confined to garden thefts and car crime. Sussex Police had historically performed poorly in this area, but this has been targeted with good effect. Vehicle speed through the village is something of which the Police were aware and was being looked at.
Station Road Parking
County Councillor Urquhart reported that ...... Double-yellow lines had previously been proposed for the stretch of Station Road immediately north of the level crossing by Angmering railway station. This scheme had been brought forward and public consultation was expected to be able to commence in early September. Residents affected by inconsiderate parking in Station Road were asked to vote in support of the scheme.
Angmering Citizenship Award
Councillor Francis referred the meeting to her report on the above. Following brief discussion, the following points were unanimously AGREED: 1) That an Angmering Citizenship Award should be created; 2) That the award should be called the Fred Rowley Award, in memory of the late Fred Rowley and his dedicated work at the Village Hall over many years.
St Nicholas Garden Archaeology Working Party
Councillor Francis reported that members of the Working Party had had a meeting with Worthing Archaeological Society since preparation of the report circulated prior to the present meeting. The dig is expected to take place between 5 and 27 June 2015 with a possible one-week extension. A talk is due to be given to the Angmering Society in September.
The full minutes of this meeting may be read by clicking here
1 September 2014
---
Contains Angmering News since January 2005
---
Note: This is a multi-purpose page - it contains local news, editorial views/comments, and residents' views. Angmering Village Life welcomes comments on the village and parish but will not normally publish individuals' communications, nor will it normally make any comment based on a single observation. However, if a number of similar comments have been made on any one aspect, we will consider including an appropriate item on this page. Any such views expressed will not reflect those of Angmering Village Life unless specifically stated. Angmering Village Life does not purport to represent the residents of Angmering in any way. Angmering Village Life would welcome genuine factual news items for publication on this page.
Declaration of Interests: The Owner/Editor of Angmering Village Life is a member of The Angmering Society, coordinator of the Angmering Table Tennis Club, a member of the Angmering Short Mat Bowls Club, and is webmaster for The Angmering Society.